This was a redesign of an existing online application for National Outdoor Leadership Schools courses, in an effort to shorten the process for users and reduce drop off rates.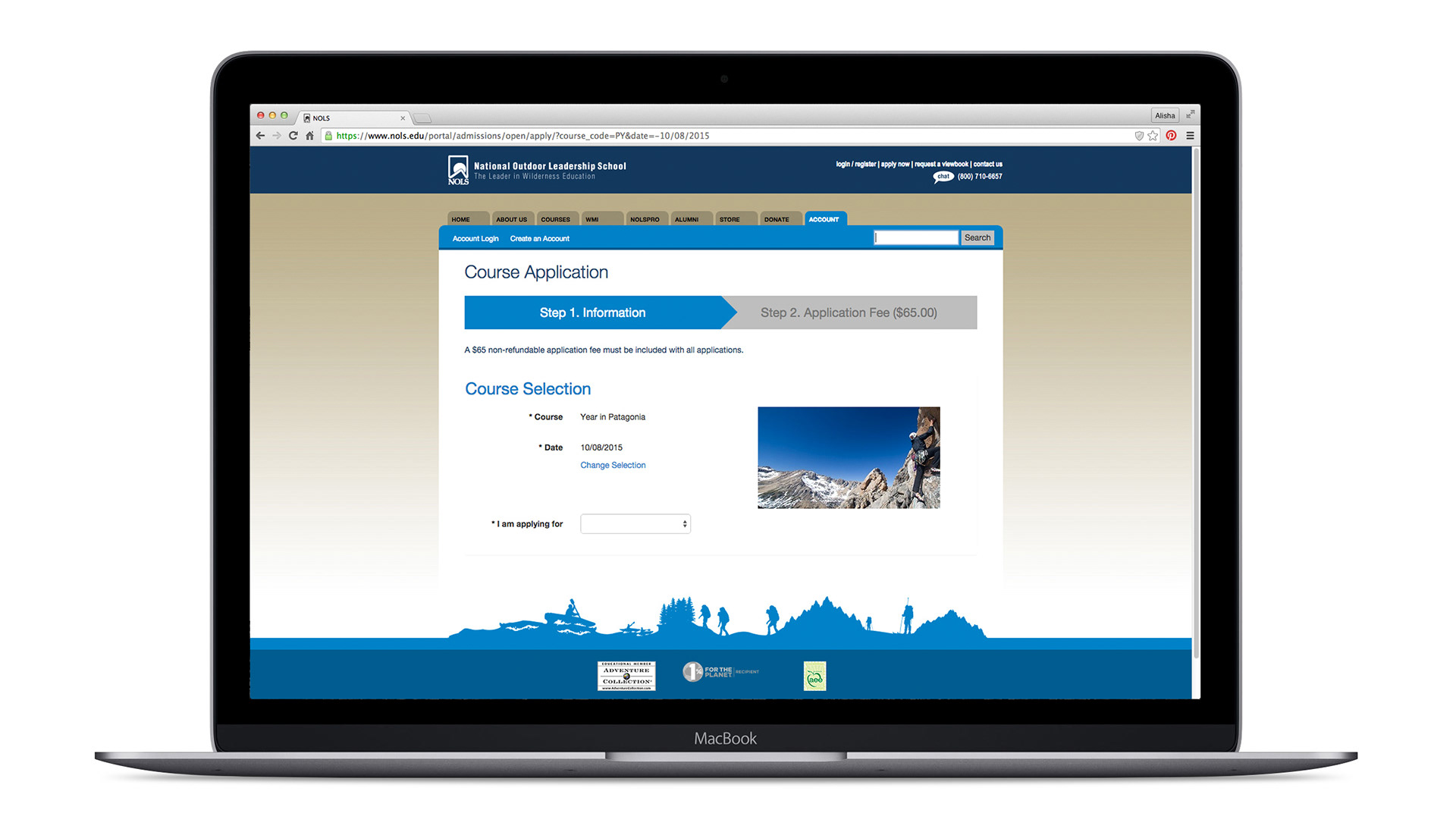 - Reduce number of steps in the initial application process to reduce the drop off rate
- Update design to be inline with current brand standards
- Audit information being gathered, and condense what is being collected from users where possible
- Early capture of contact info, so admissions can follow up if the user bounces before completion
Information Architecture, 
Comp

etitor Analys

is, 
Wire-framing, 
Low-High Fidelity Prototypes, 
Moderated Usability Testing, I
nterface Design, 
Responsive Design, 
Tracking and Analytics 
​​​​​​​
One major issue that needed to be addressed was that a significant percentage of the time parents or guardians fill out applications for a student, so we created a progressive disclosure workflow that handles proxy applications as well as personal applications.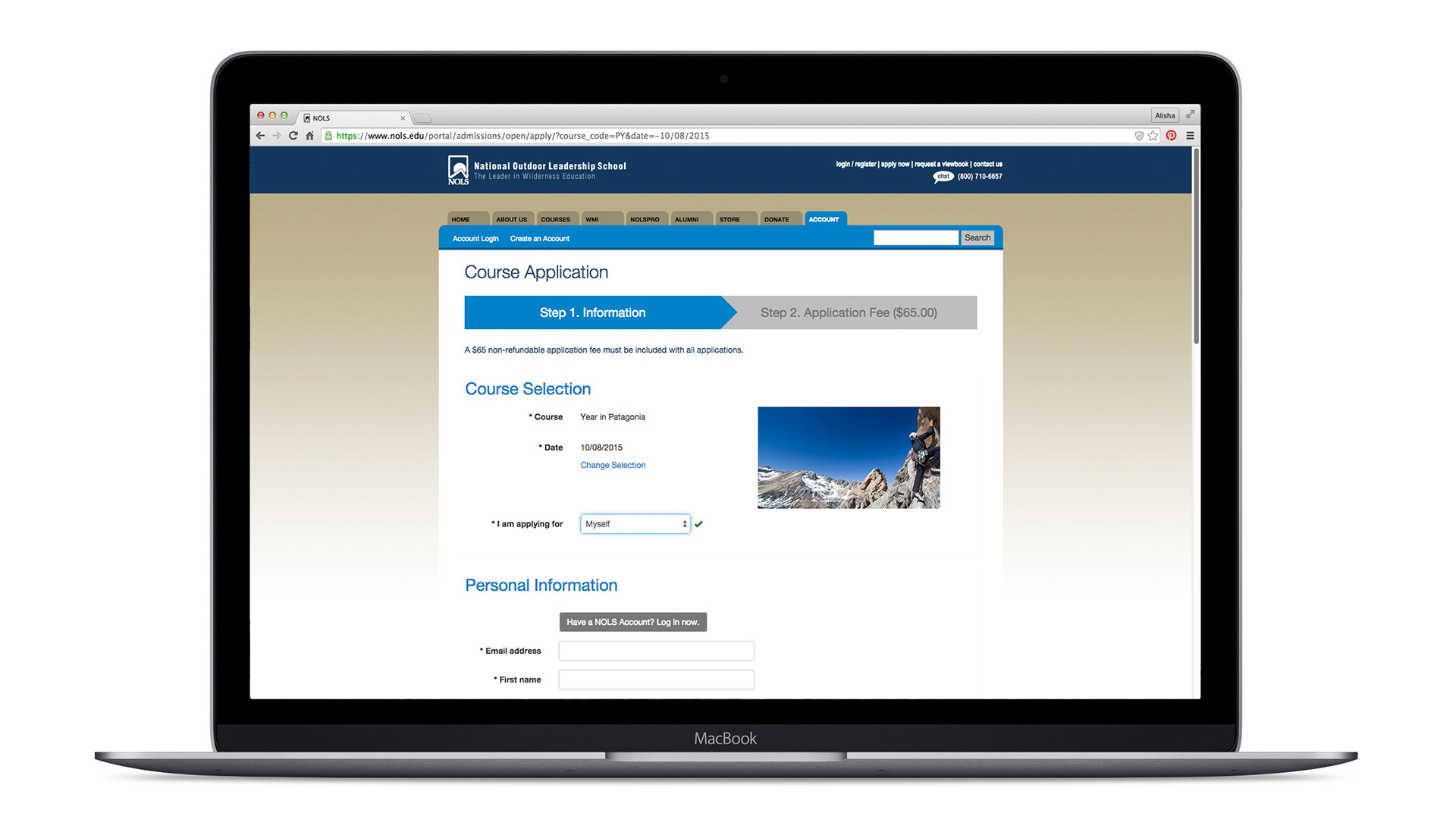 Analytics showed that we had a noticeable drop off rate on the application fee section of the application. We decided to separate the new application into two steps, so we are able to capture prospective student information in the first step and follow up with them if they leave at this step.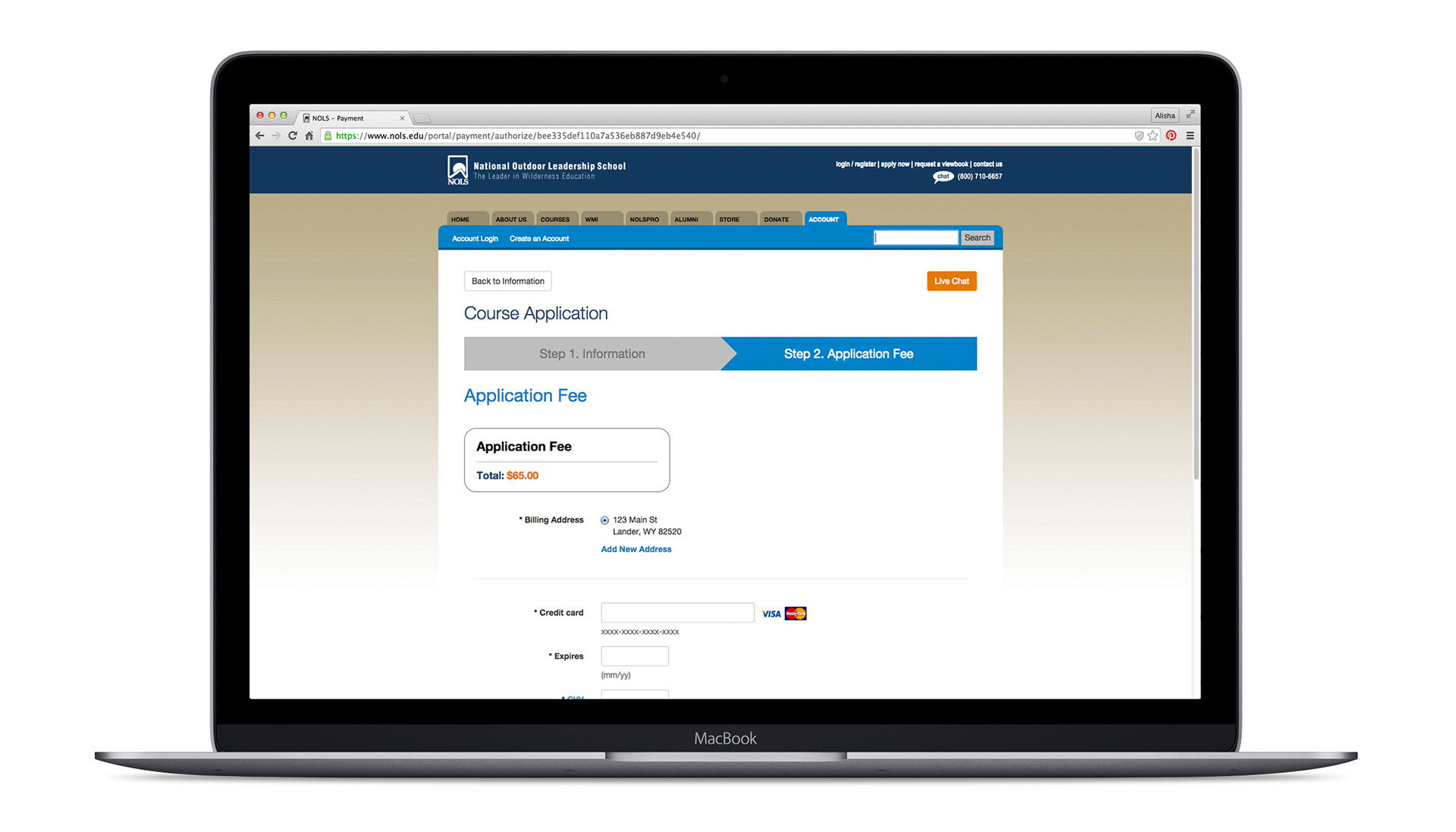 Confirmation Page and Email Verification 
In order to shorten the initial application process we had to omit a lot of the forms and paperwork from the original process. This new solution resulted in the creation of an online student dashboard which allows for all forms and paperwork to be submitted digitally. Students can track their overall enrollment progress with the expedition readiness bar and access their dashboard once they verify their email address.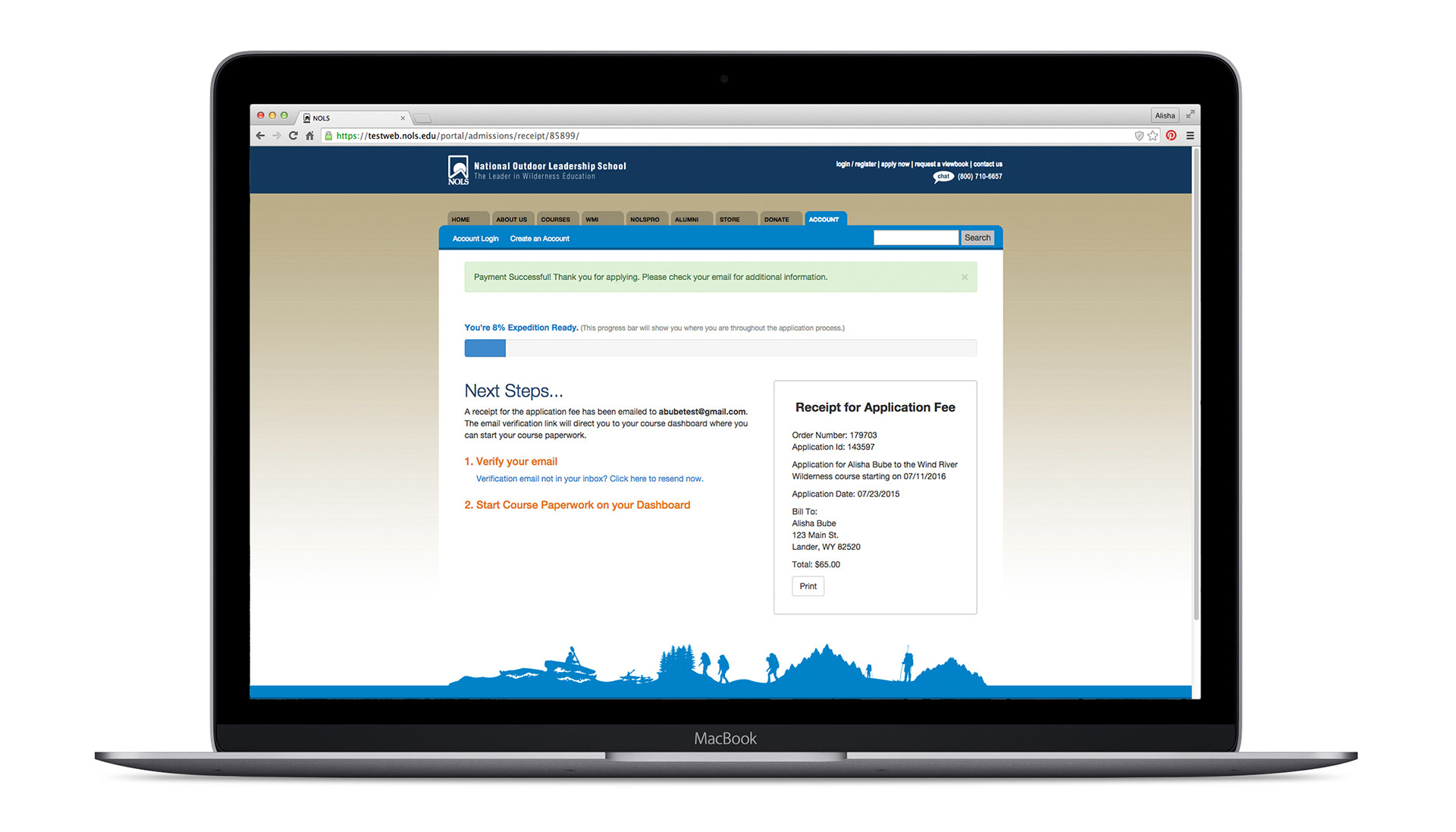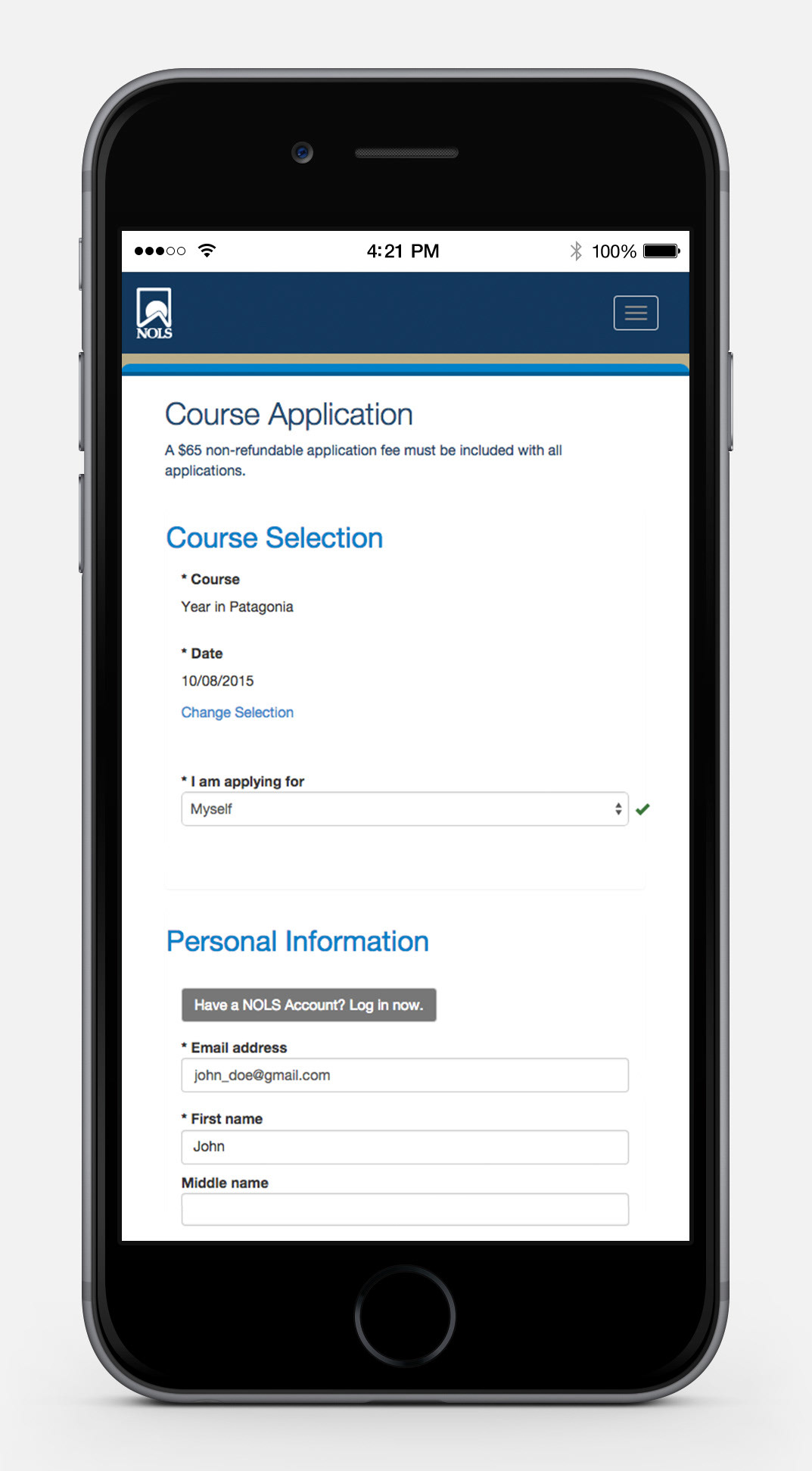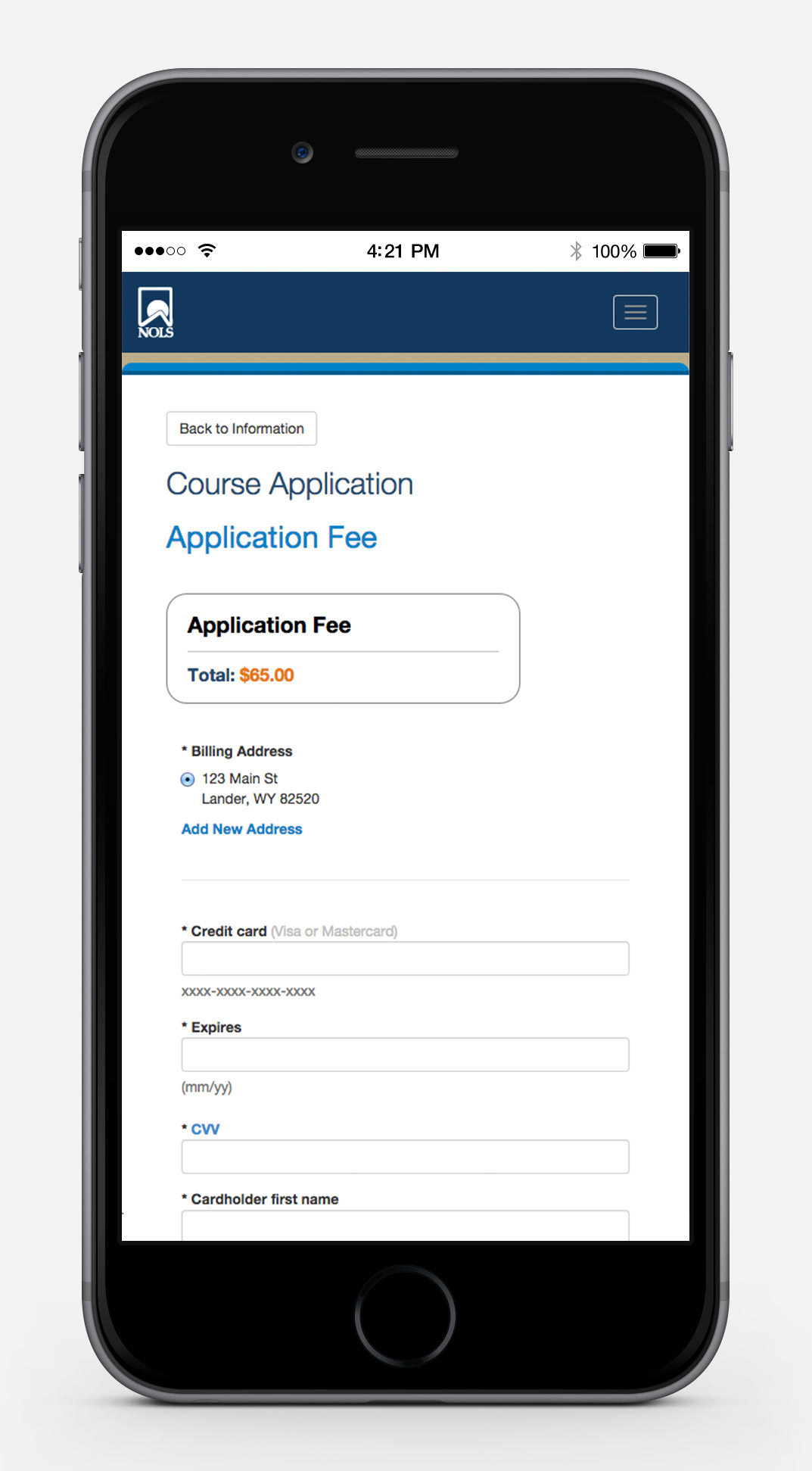 - Multiple steps to the process, including a number of forms and some short essay questions
- High drop off rate prior to application fee payment and submission of application
- Design visually outdated
- Asking for unnecessary or repeated information
Original Online Application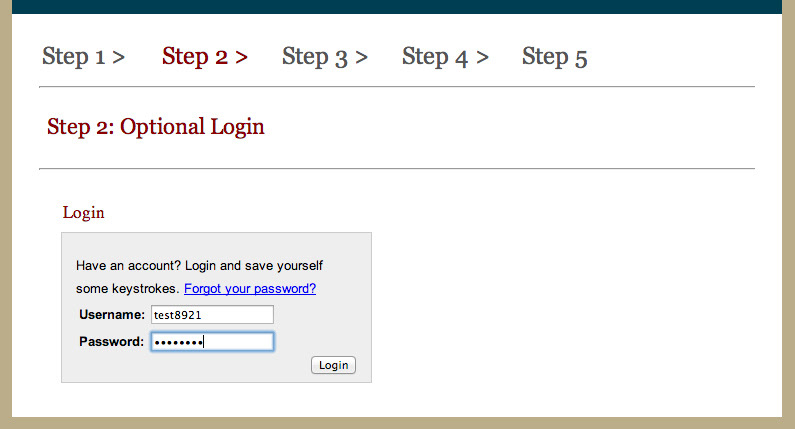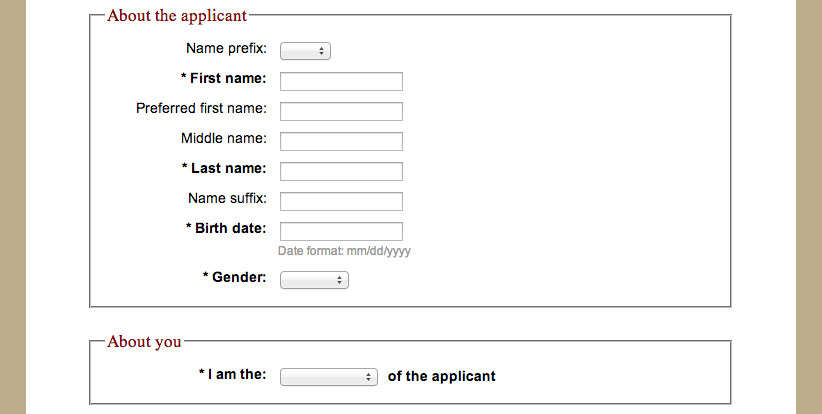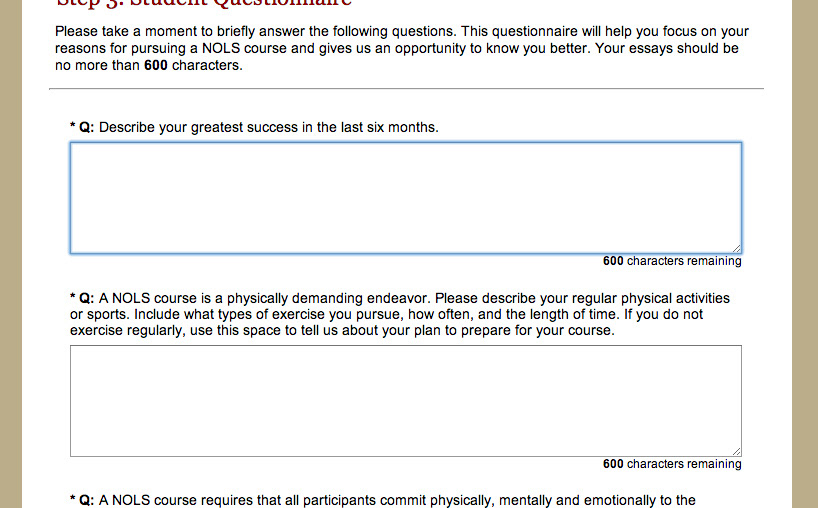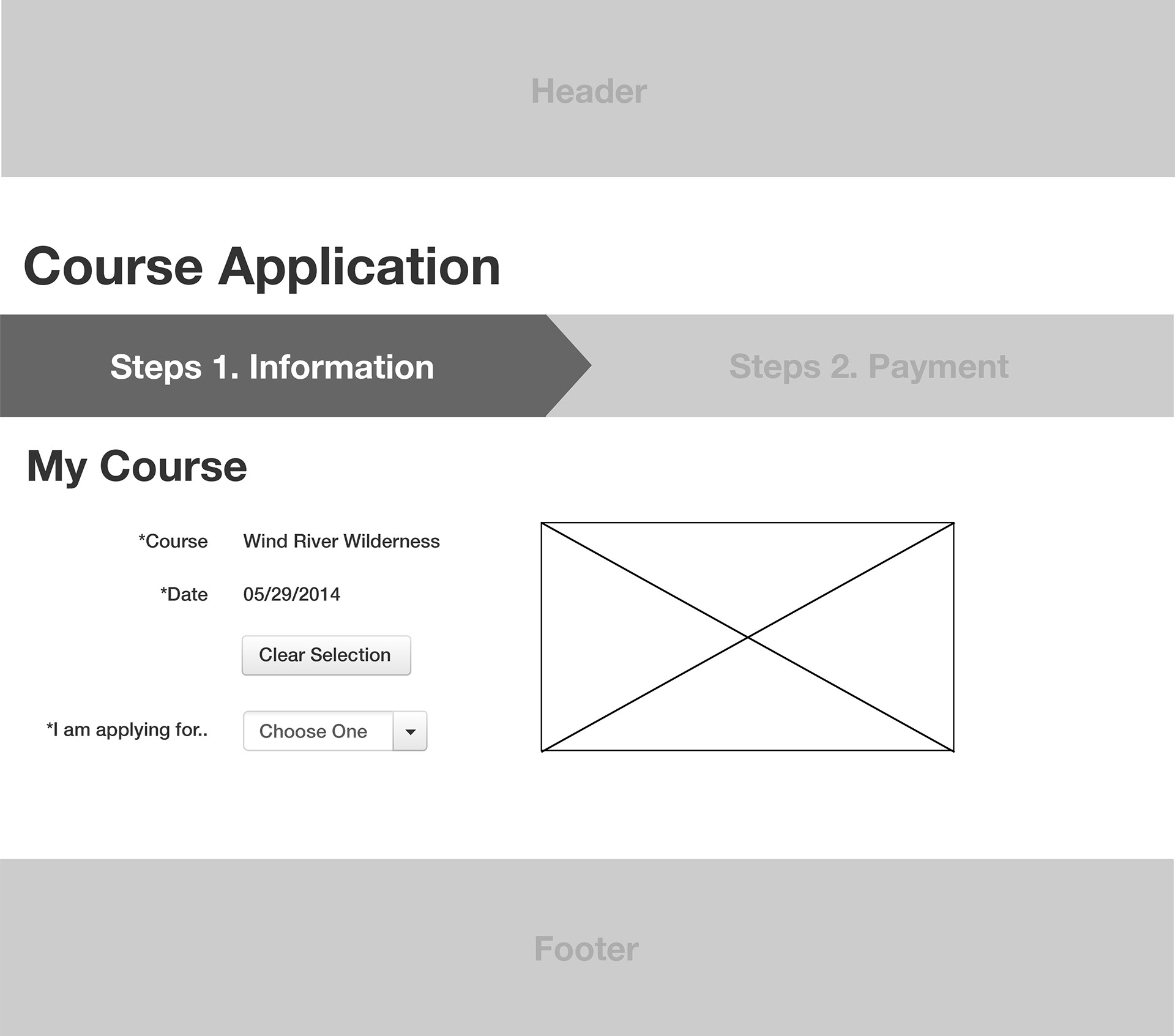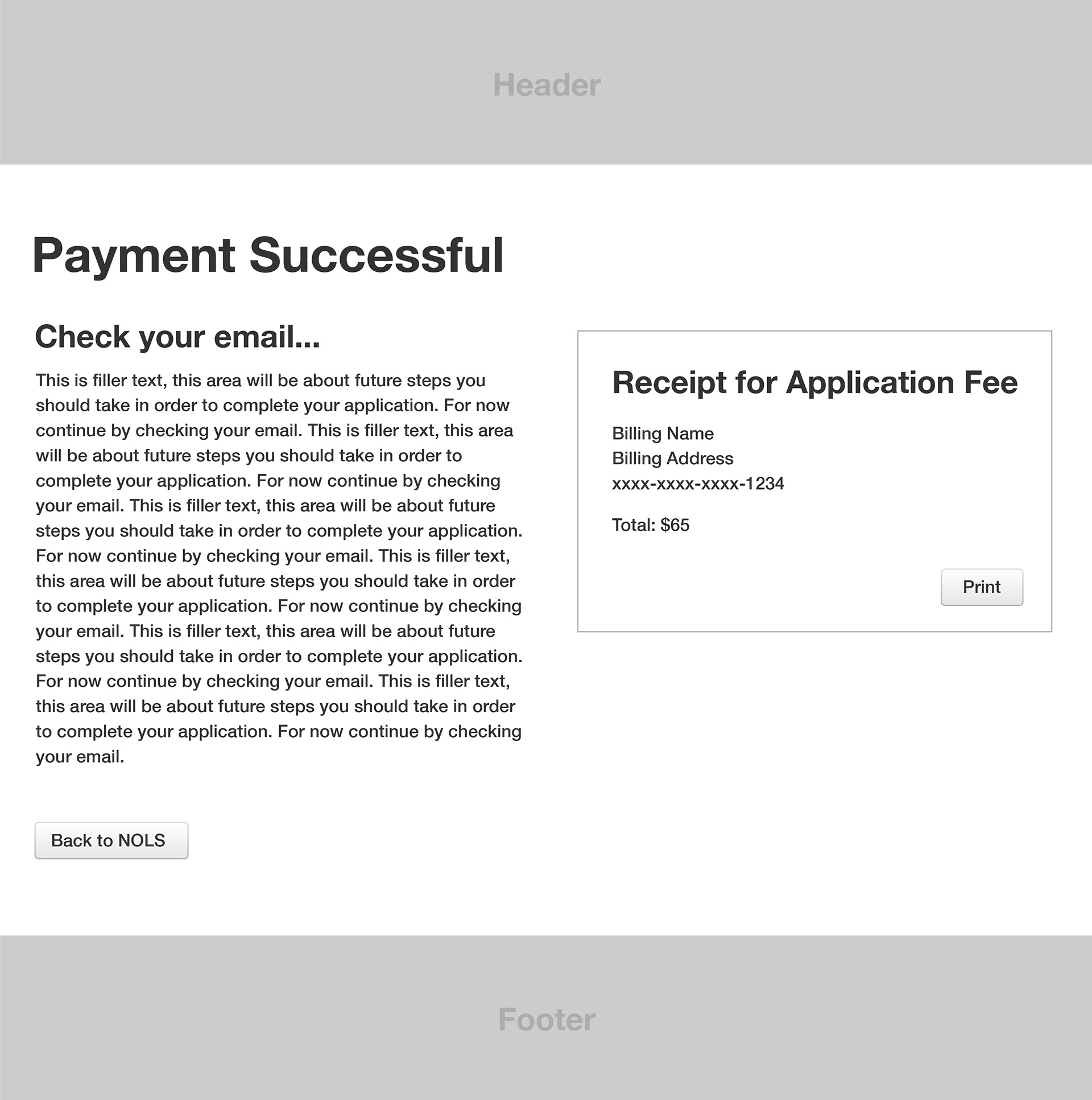 Samantha Pede - Sr. Graphic Designer
Brad Christensen - Creative Director
Bruce Palmer - Director of Admissions and Marketing 
Jacob Gallagher - Programmer 
Matt Burke - Programmer
Paul Cornia - Director of Information Services
Steve Smith - Database Administrator